About Metaculus
Metaculus is an online forecasting platform and aggregation engine working to improve human reasoning and coordination on topics of global importance. By bringing together an international community and keeping score for thousands of forecasters, Metaculus is able to deliver machine learning-optimized aggregate predictions that both help partners make decisions and benefit the broader public.
We Value Community
Because we are wiser together.
Collective intelligence is at the heart of Metaculus. Our community has written thousands of questions and created hundreds of thousands of forecasts. The aggregation of the predictions of many forecasters is more accurate than that of (almost) any individual.
In addition to forecasting performance, the caliber of community discourse is very high on Metaculus. Through discussion, we can all learn from each other.
For these reasons, we will always welcome forecasting questions, suggestions, ideas, and input from our forecasters. We care about their experience, and we want to keep making it better.
We Respect Knowledge & Truth
Because we want a shared reality.
In order to cooperate with each other, humans need ways of arriving at a consensus about what is true, what is real, how we know what we know, and how to measure things we care about.
Science is the most successful system in history at enabling large numbers of people to coordinate in creating knowledge.
In an increasingly fragmented, post-truth societal landscape, Metaculus is a place where shared knowledge can be built and tracked over time, and where shared truth can be arrived at through transparent, accountable processes. Just like in a scientific experiment, each forecast expresses a modeled future state, and the resolution criteria is specified ahead of time in order to understand its validity.
Because we want to create the best knowledge in the world about the future, we focus on optimizing forecasting performance (in terms of accuracy, calibration, and foresight).
We Create Public Accountability & Trust
Because we want sensible public discourse, and trustworthy leadership.
We share the Metaculus track record publicly, so that the world can hold us accountable for our forecasts. We will always enable and promote public track records for individual forecasters who participate on our platform, so that reliable forecasters can be identified.
We work to better understand all the dimensions of forecasting science in order to improve the performance, accountability, and trustworthiness of our system.
Accountability is also important for forecasters who want to ameliorate their skills. Feedback in the form of scoring rules, points and related means of performance analysis are accountability mechanisms that enable forecasters to improve over time.
We Build for Transparency & Understanding
Because we want our audiences to be able to interpret our results.
Unlike AI systems that don't explain how they arrive at answers, it's important that Metaculus outputs are transparent. Our rules and incentive systems should be understandable to all our participants.
We Build Tools for Collaborative Systems Thinking
Because complexity is increasing, and we need new ways to make sense of the world.
Collective intelligence can help solve complex problems. "Classic" science works in controlled environments. Simulations, machine learning, and data science have given us new tools that work, but only with the right data and causal models.
For everything else – truly complex systems – Metaculus provides the infrastructure for collaboratively modeling, testing, understanding, and determining the right interventions in the real world.
Our goal is to build tools for collaborative systems thinking, fueled by an open and accountable ethos and a collaborative forecasting community.
Team
Tom Liptay
Program & Operations Director
Nate Morrison
Chief of Staff
Dan Schwarz
Chief Technology Officer
Anastasia Miliano
Director of Special Projects
Alex Leader
Forecasting Program Director
Atakan Seçkin
Head of Design
Peter Mühlbacher
Research Scientist
Ioana Bitoiu
Product Designer
Peter Scoblic
Director of Nuclear Risk
Kirill Yakunin
Machine Learning Engineer
Christian Williams
Director of Communications & Data
Sylvain Chevalier
Technical Product Manager
Lawrence Phillips
AI Forecasting Lead
Martin Račák
Software Engineer
Ryan Beck
Forecasting Program Coordinator
Juan Cambeiro
Biosciences Analyst
Rudolf Ordoyne
Forecasting Analyst
Nikos Bosse
Research Coordinator
Gustavo Lacerda
Quantitative Research Analyst
Advisors
Tamay Besiroglu
Welton Chang
Burak Nehbit
Steven Schkolne
Board
Anthony Aguirre
Founder & Chairman of the Board (Prof. of Physics, UCSC; PhD 2000, Harvard)
Greg Laughlin
Founder & R&D Fellow (Prof. of Astronomy, Yale; PhD 1994, UCSC)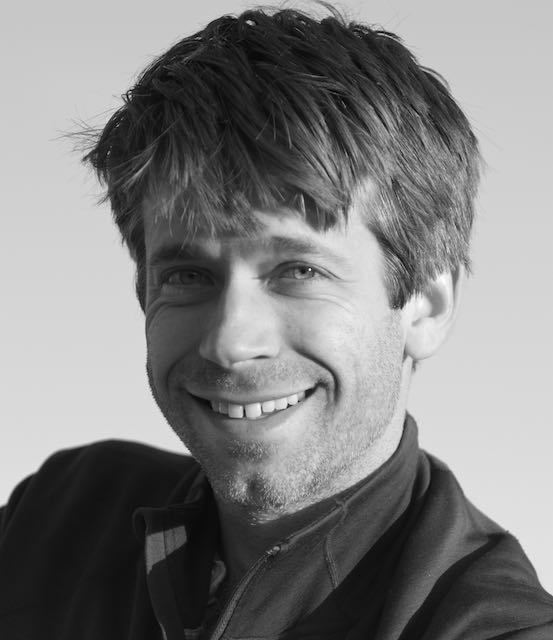 Carroll "Max" Wainwright
Founder & AI Advisor (AI Researcher & Data Scientist, PhD 2013, UCSC)